Coffee Products
Our Coffee portfolio ranges in the soluble coffee category. The varieties of these coffee's include regular powder, agglomerated, freeze dried and coffee concentrates. Our coffees are sourced globally from the most exotic locale to the most popular growing origins in the world. We offer conventional, certified organic, decaffeinated, and custom matching using either Arabica, Robusta or a blend of beans.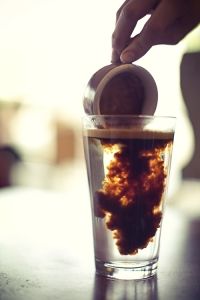 Coffee Blends, Powders, Extracts & More
We supply Arabica, Robusta, and bean blends, and can ship anywhere in North America. Green beans are grown or imported to the country of origin from across the globe, and we create the highest quality soluble coffee products and coffee extracts.
At our manufacturing headquarters, we can produce instant coffee through agglomeration or freeze drying. We supply decaffeinated, organic, and conventional beans. We also source coffee extracts, from an antioxidant rich green coffee bean extract to a flavorful liquid coffee extract.
Our coffee products represent the highest quality instant coffee available in North America. We only import and supply the best, and every one of our coffees reflects our commitment to quality.
Coffee Blends, Powders, Extracts, & More
Agglomerated Coffee Powder
Certified Organic Coffee Powder
Decaffeinated Soluble Coffee
Freeze Dried Coffee Powder
Green Coffee Bean Extract with Clorogenic Acid
Liquid Coffee Extract
Soluble Coffee Powder
Instant & Cold Brew Coffee
SELECTED A. HOLLIDAY PRODUCTS ARE CERTIFIED