Coffee Products
Our Coffee portfolio ranges in the soluble coffee category. The varieties of these coffee's include regular powder, agglomerated, freeze dried and coffee concentrates. Our coffees are sourced globally from the most exotic locale to the most popular growing origins in the world. We offer conventional, certified organic, decaffeinated, and custom matching using either Arabica, Robusta or a blend of beans.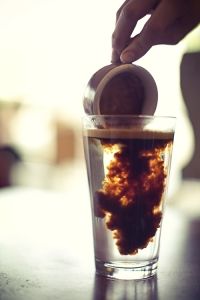 Instant and Cold Brew Coffee
Instant Coffee, as with regular roasted and ground coffee, is made from roasted fresh green coffee beans. When harvested, the beans are cooled and then ground finely. To transform it into instant coffee, they use a process to extract the soluble and volatile parts of the coffee, which produces the aroma and flavor. Instant coffee can be made from different processes: freeze-drying which produces larger crystals, and stronger flavor. Agglomeration which converts coffee powder into granules, and Spray drying which is largely preferred as it produces a finer particle. The caffeine content of instant coffee is usually slightly less than brewed coffee.
At Holliday & Co, we specialize in soluble coffee products. We source the coffee from around the world where coffee grows and produce rich coffee powders and crystals using the best technique and formula. We can ship anywhere in North America and offer a large variety of decaffeinated, organic and conventional instant coffees. We only import and supply the best so that every one of our coffees reflects our commitment to quality.
SELECTED A. HOLLIDAY PRODUCTS ARE CERTIFIED